Over 45 exclusive brands!
PetHealth™ Pad & Paw Balm
sku 5618
$16.95
This product qualifies for free or reduced cost shipping. Learn More
Benefits
---
Helps in the care of minor skin irritations
Promotes natural healing properties
Helps maintain skin elasticity
Cleanses and moisturizes
Contains essential lipids to protect skin's lipid barrier
Sulfate-free
Phosphate-free
Alcohol-free
Preservative-free
Paraben-free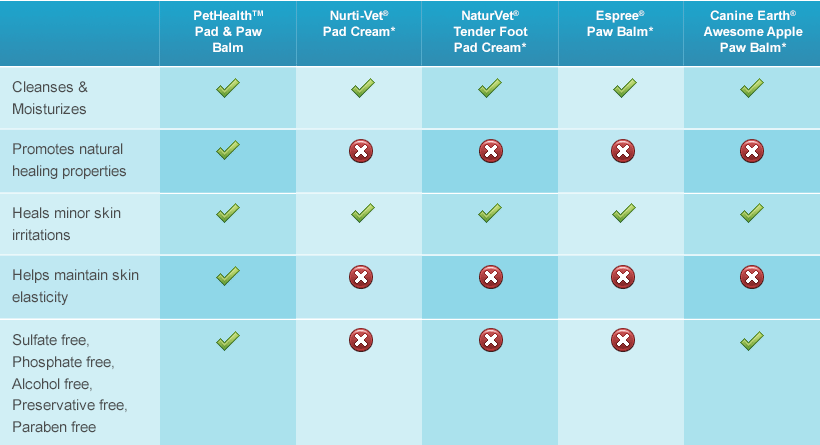 Details
---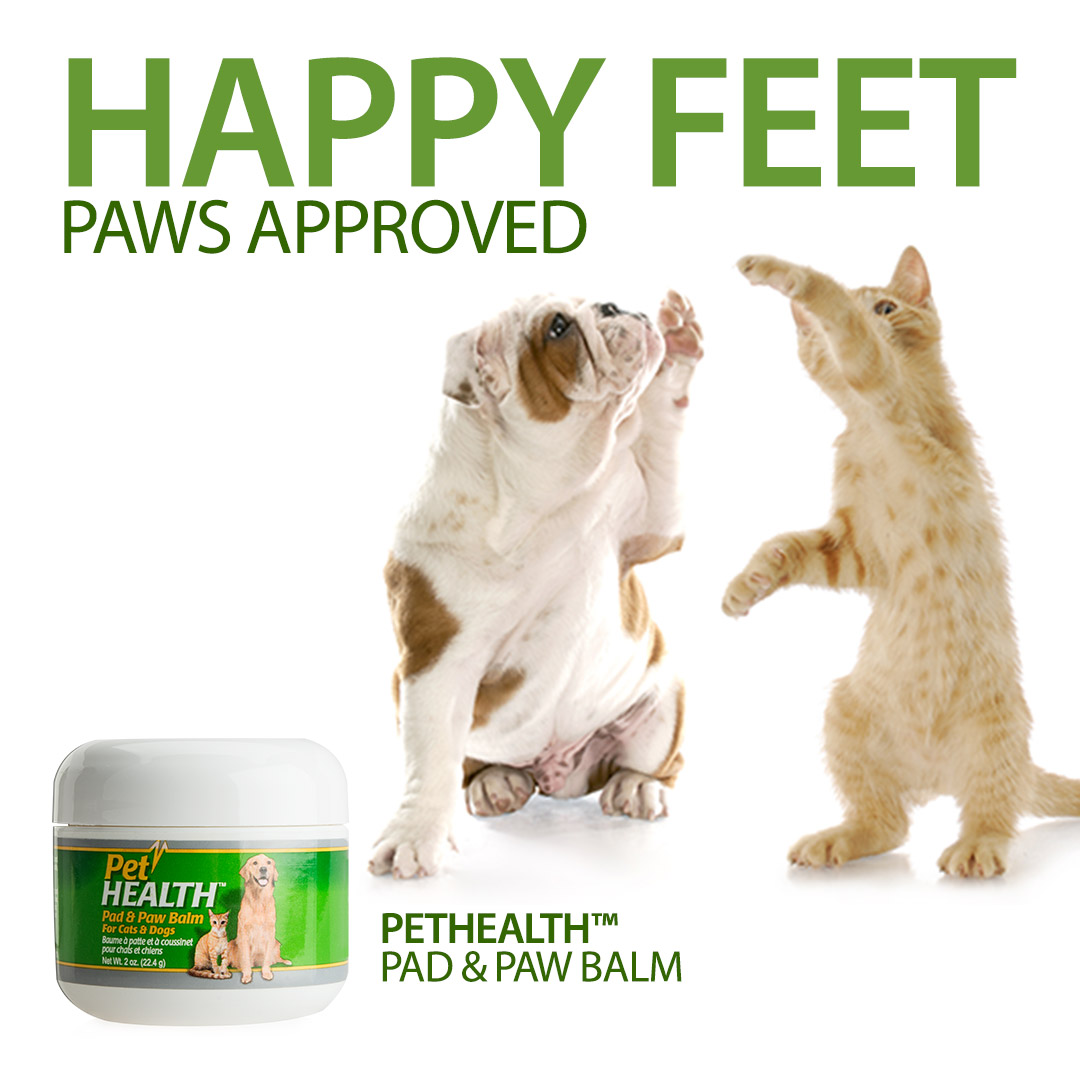 Harsh weather conditions, such as salt in cold climates and hot pavement can damage a dogs pads. Cracking and calluses can lead to excessive licking and biting, which increases rawness in the paw that can lead to infection. PetHealth™ Pad & Paw Balm, enriched with jojoba oil, sweet almond oil and sunflower oil to soothe and protect the pad and paw. PetHealth Pad & Paw Balm is sulfate-free, phosphate-free, alcohol-free, preservative-free and paraben-free. The vegetable-based ingredients help to condition and moisturize without depleting the skin's natural lipid barrier. PetHealth, Advanced Solutions for Optimal Health!
Ingredients
---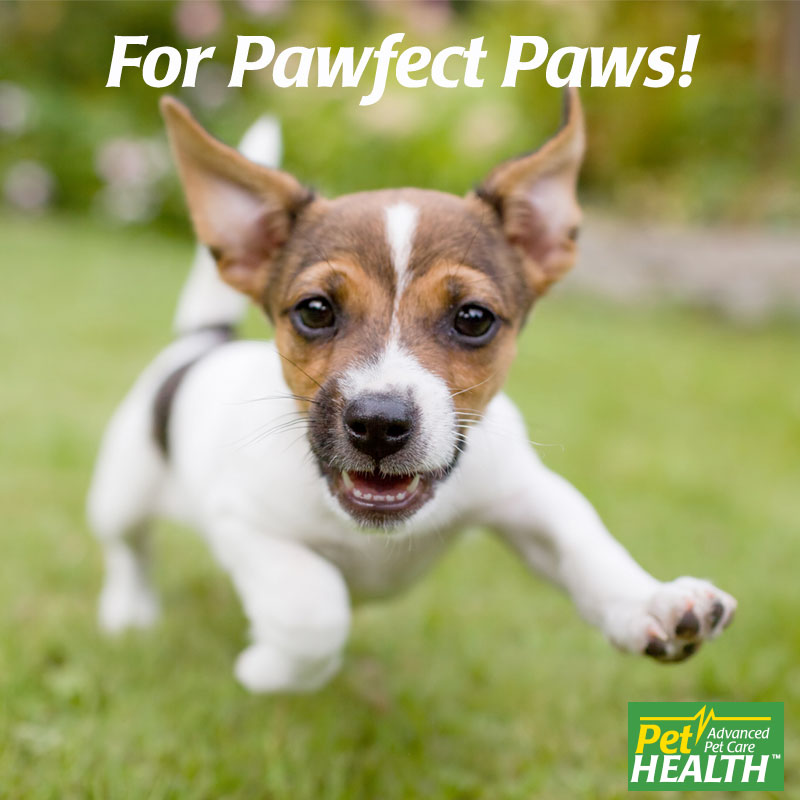 Simmondsia Chinensis (Jojoba) Seed Oil, Prunus Amygdalus (Sweet Almond) Oil, Helianthus Annuu (Sunflower) Seed Oil, Petrolatum, Copernica Cerifera (Carnauba) Wax, Beeswax, BHT
Reviews
---
Our Lil' Buddy loves this PetHealth Pad & Paw Balm
our dog loves to have us rub in this paw balm. it seems to be comforting to his pads. we feel the protective barrier helps to keep him more comfortable in the cold winter ice and snow
Response from Customer Service
12/04/2019
Dear Valued Customer,

Thank you for taking the time to leave your thoughts on the PetHealth Pad & Paw Balm. We are happy to hear you are pleased with the product.

Thank you again!
The Product Information Team
Great versatile product
I used this on my dogs paws as well as her belly. I immediately noticed the irritation and slight redness she gets was gone!
Our pup even seams to like it
After rubbing it in the first paw he sniffed and licked at it a bit and gave his other paw. Then rolled on his back when I did his back paws.
It even made my hands /cuticles feel nice.
We really like all the pet heath products!
PetHealth Pad & Paw Balm
I first got this product about 5 years ago from a friend. She had purchased it and found she did not need it for her dog. I had a Siberian Husky and her paws never needed it either. I started using the balm on my cuticles to keep them soft and supple. The balm not only did that but it also made my fingernails so strong and healthy. I have been using the balm ever since and could not live without it. Thank you.
Great paw balm!
Awesome paw balm. My son's service dog obviously does a lot of walking on various surfaces. So keeping her paws in tip top shape is important. This balm soaks into her pads and they feel so soft. The container will last a long time too!